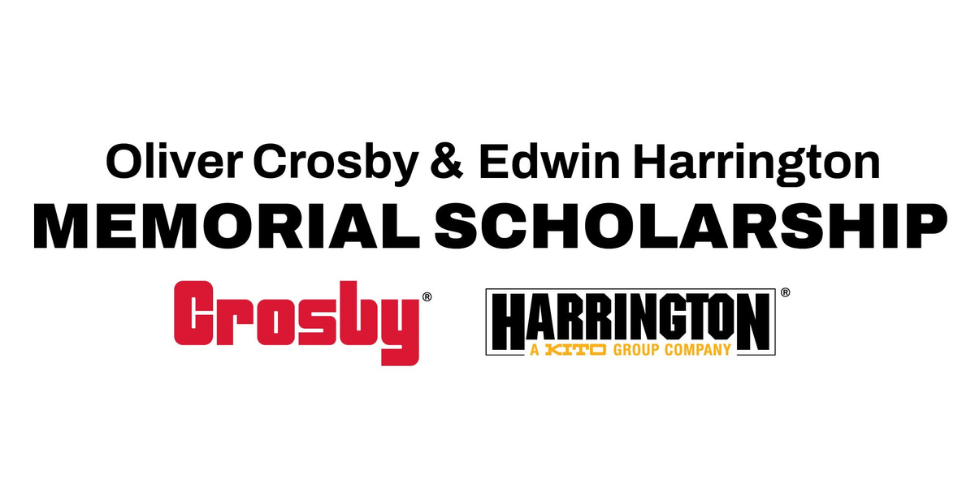 Kito Crosby announces Oliver Crosby & Edwin Harrington Memorial Scholarship
2023-07-31
RICHARDSON, TX, USA – Kito Crosby, a leading manufacturer of lifting and securement solutions, is pleased to launch the Oliver Crosby & Edwin Harrington Memorial Scholarship through the Associated Wire Rope Fabricators (AWRF) association scholarship program. The new scholarship is named in honor of the founders of Crosby and Harrington Hoists and furthers Kito Crosby's commitment to supporting education and professional development in our industry.
The $3,000 scholarship is available to a current employee or child of a current employee of an AWRF member company in the United States or Canada. Eligible candidates must plan to attend an accredited technical, career, or trade educational institution.
3-1-21 Our model TCW lube free, wash down air hoists are designed for use in humid, outdoor or limited corrosive environments or where equipment must be washed or hosed off regularly.These hoists also operate without air supply lubrication, leaving work areas free of oil mist from air exhaust. Harrington's TCW hoists feature an unpainted compact & lightweight cast ...