Double Girder Underhung Motorized End Trucks
Finding Real World Solutions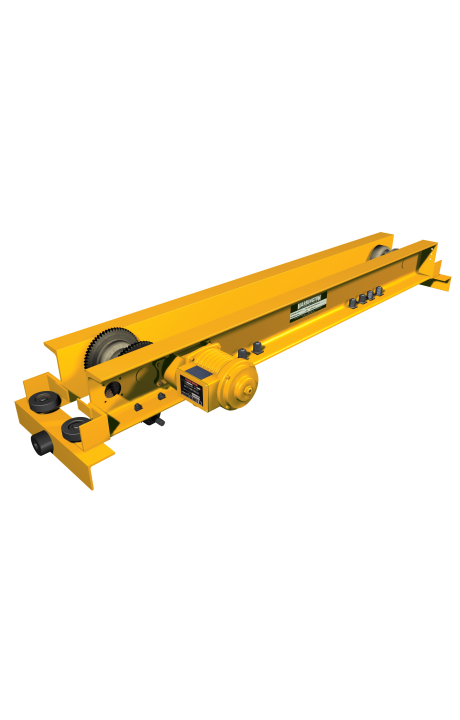 Double Girder Underhung Motorized End Trucks
Finding Real World Solutions
Harrington MUM end trucks offer the same benefits of the UM underhung motorized single girder series, but in a compact, double girder configuration. Unique for double girder cranes, these end trucks offer the dimensional advantage of an underhung crane combined with a top running trolley.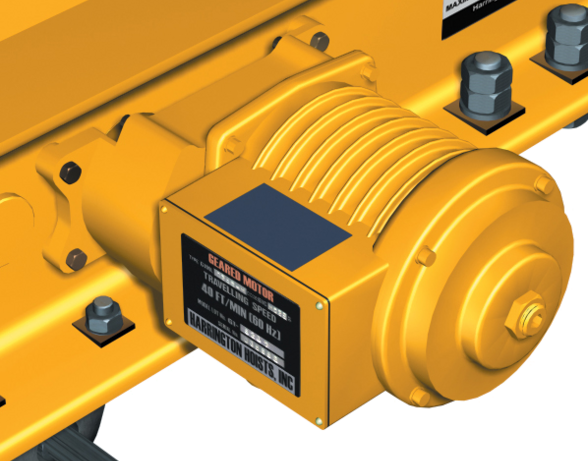 Heavy-Duty Drives
Drives are designed for crane service, with a 30 minute rating and feature cooling fins for efficient heat dissipation.
UNDERHUNG SPACE SAVING DESIGN
Get the most out of your space by using our underhung end trucks to move heavy-duty, class "C" cranes.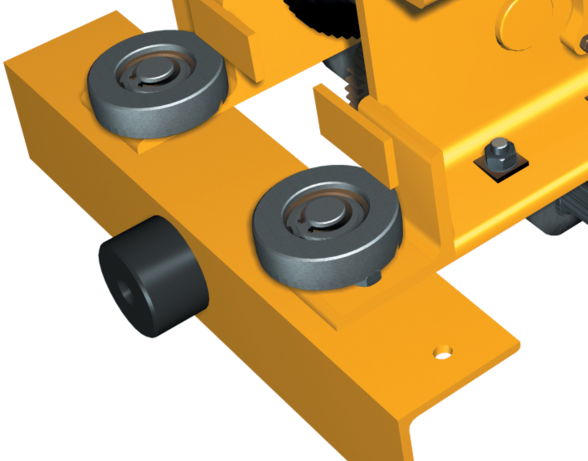 Side Guide Rollers and Rubber Bumpers
Unique side guide rollers reduce wheel friction and allow smooth crane travel and rubber bumpers are included.
CAPACITY/SPAN
2 - 5 Ton - Up to 50' Span
SERVICE CLASS
COMPLIANCE
Crane Manufacturers Association of America (CMAA),
National Electric Code (NEC) and the American National Standards Institute (ANSI/ASME)
END TRUCKS INCLUDE
Two fully painted trucks
Two sealed, totally enclosed, non-ventilated (TENV) motors with adjustable D.C. brakes
Two helical gear reducers
Rubber bumpers
Bridge beam fastener set
Bridge fabrication prints
BODY
Girder connection, bracing and collector mounting bracket holes are pre-drilled for easy installation
Standard 36" gauge
Integrates with most top running, double girder trolley hoists
Designed for use with the low profile Harrington Max-E-Lift trolley hoist for the ultimate low-crane profile
DRIVES AND BRAKES
Sealed TENV drives with quiet, smooth–operating helical gear reducers
Gear reducer is designed for easy field conversion between L and S speeds
Drives are designed for crane service, with a 30 minute rating and feature cooling fins for efficient heat dissipation
Drives are connectable for 230/460V-3-60
Thermal motor protection
Externally adjustable D.C. brakes allow controlled deceleration — adjustable up to 50% of rated motor torque
Drives and brakes are compatible with Electronic Acceleration Control (EAC) and Variable Frequency Drive (VFD)
OPTIONS
Longer or shorter end truck lengths
Other gauges
Other voltages