Top Running Single Girder Cranes
High-Performance Systems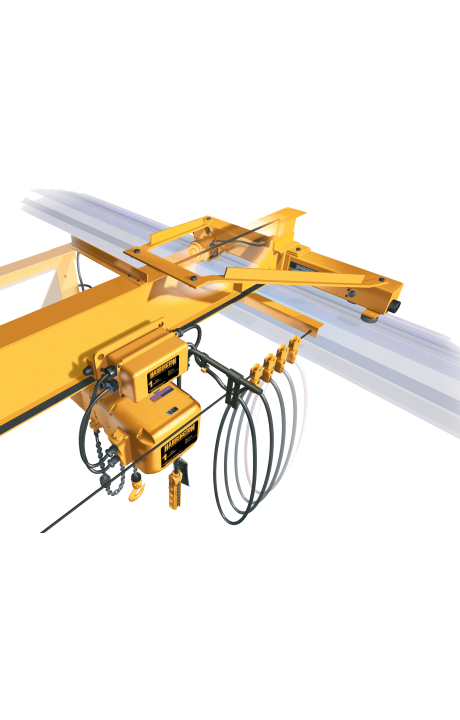 Top Running Single Girder Cranes
High-Performance Systems
Harrington's CTM motorized, CTP push and CTG geared single girder cranes are built for the most demanding class "C" applications. Top running complete cranes are suitable for use on ASCE crane rail or square bar and all include unique side guide rollers that significantly reduce friction providing for smooth crane travel. Our complete cranes meet all current industry and regulatory codes.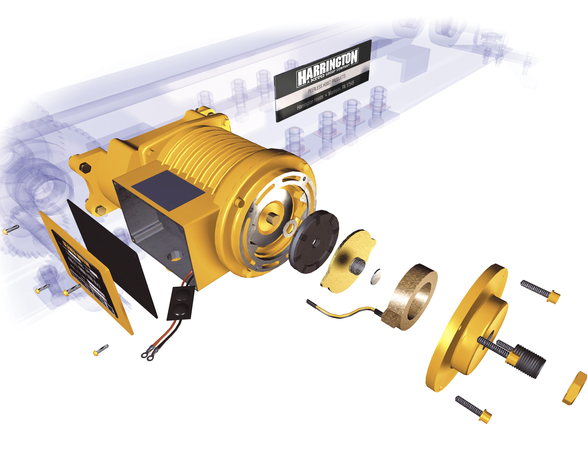 Reliable Motor and Brake
Harrington motorized cranes are dual drive type, employing two totally enclosed non-ventilated drives per crane. Drives use helical and spur gearing and are equipped with adjustable DC brakes.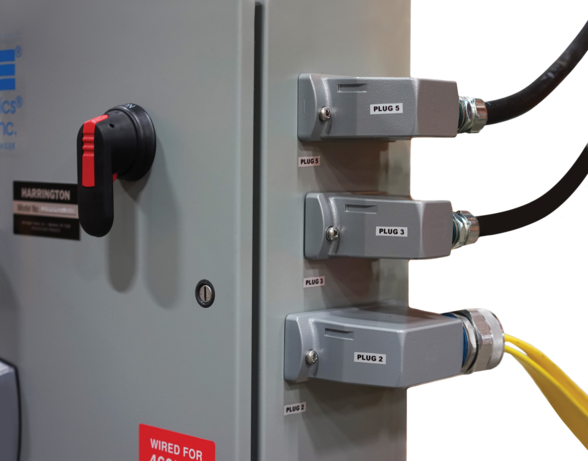 Plug and Play Connections
Harrington's cranes are high-performance, easy-to-install systems that handle today's most demanding Class "C" applications. Optional conveniently labeled heavy-duty plugs make installation quick and easy.
Thermal Motor Protection
Feel secure with standard thermal motor protection that keep the motor from overheating.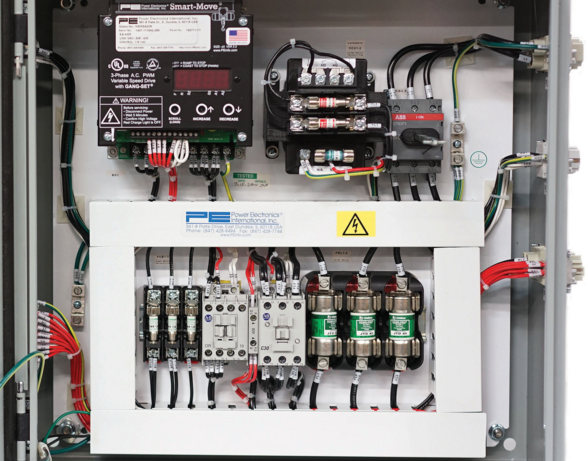 UL/C-UL Listed Bridge Crane Control Panels
All motorized bridge cranes require a master panel to control bridge crane functions. Harrington control panels are completely pre-wired and tested, and ready to mount on the bridge beam.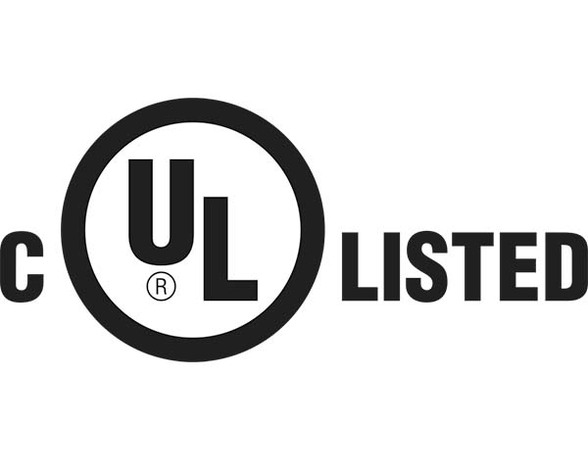 Tested and Verified
Feel confident that you are getting properly designed and manufactured products with our UL/C-UL Listed bridge crane control panels and our CSA and UL Listed crane wires and festooning.
CAPACITY / SPAN
CTM motorized 1 - 10 Ton /Up to 60' Span
CTP push 1 - 5 Ton/Up to 45' Span
CTG geared 1 - 5 Ton/Up to 50' Span
SERVICE CLASS
COMPLIANCE
Crane Manufacturers Association of America (CMAA)
National Electric Code (NEC)
American National Standards Institute (ANSI/ASME)
CRANE SYSTEM INCLUDES
End trucks come standard with drives, brakes, bumpers, drop stops, and rail sweeps
Crane control panel with adjustable Electronic Acceleration Control (EAC) and thru-the-door lock-out disconnect switch
Crane wiring installed in code-compliant conduit
Standard bridge beam assembly with bracing and capacity labels
Trolley hoist supplied with operator control pendant
Documentation including assembly and installation instructions, crane operator's guide and owner's manuals
Touch-up paint
One year warranty
STANDARD FEATUERES
Bolted assembly for quick and easy installation
Minimal welding required
Most wiring connections are factory installed or plug-in type
Rail sweeps
Drop stops
Rubber bumpers
CAPABILITIES
Crane speeds: 40, 80, 120 ft/min single speed, or variable speed
Motorized trolley speeds: 40 or 80 ft/min single speed, 80/20 ft/min dual speed or variable speed
3 phase voltages: 208, 230/460, 380, 575 (50 or 60 Hz)
Suitable for use on ASCE crane rail or square bar
CTM motorized cranes are available with plug and play connections for easy installation
OPTIONS
Variable frequency control or two speed, radio remotes
Roving pendants
Multiple hoist variations and options
Plug and Play connections
Runway electrification