RY Wire Rope Trolley Hoists
Designed for Safety, Reliability and Performance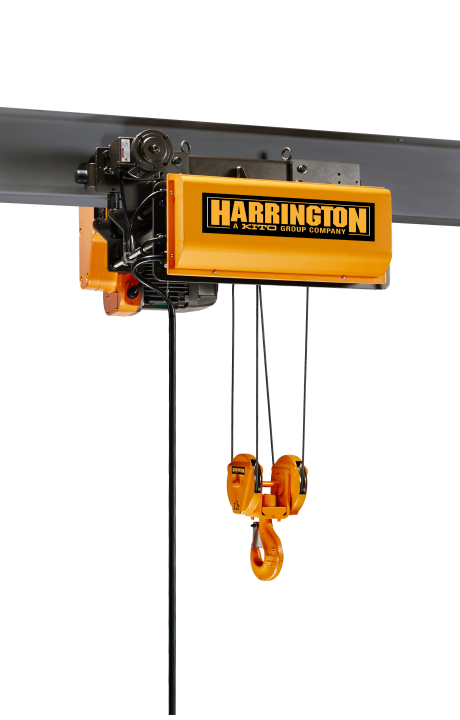 RY Wire Rope Trolley Hoists
Designed for Safety, Reliability and Performance
Our ultra-low headroom trolley hoists have an H4 duty rating for high demand applications and come standard with VFD controls for ultimate lifting and lowering accuracy.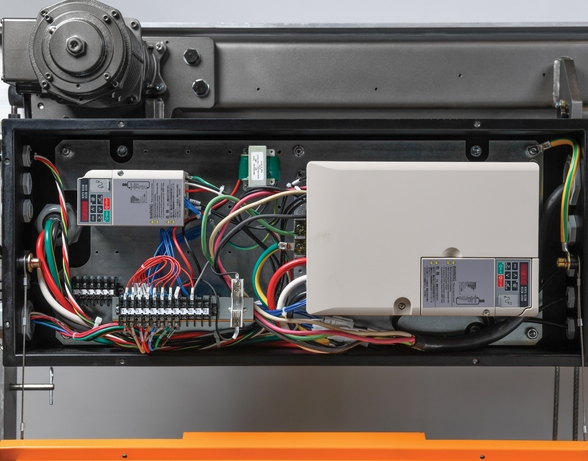 VFD Control
The variable frequency drive provides a soft start/stop to minimize load swing, with adjustable high and low speeds.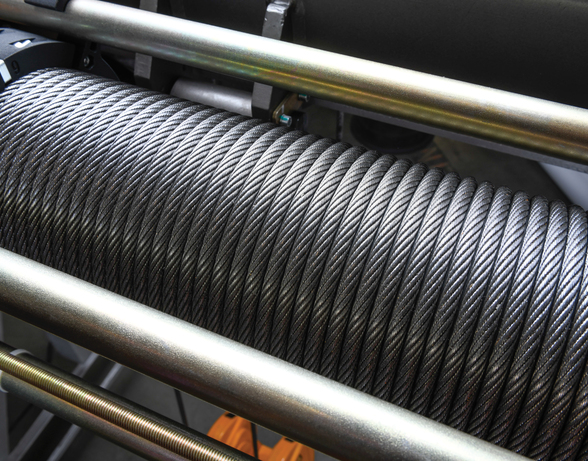 Premium Wire Rope
Harrington's premium wire rope (IWRC, coated core) provides high resistance to fatigue and wear.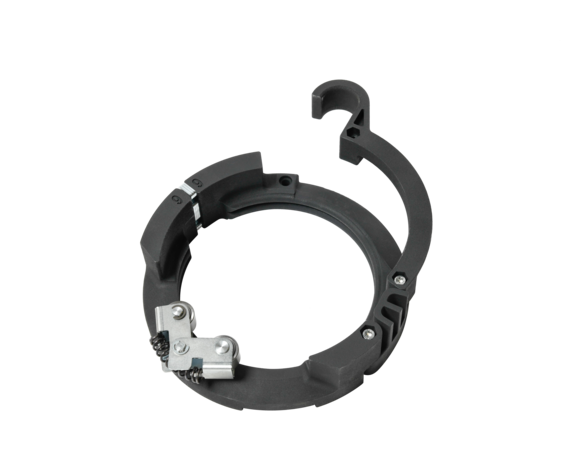 Full 360° Rope Guide
Made of high strength polymer for durability, our rope guide keeps the rope securely in the groove on the drum.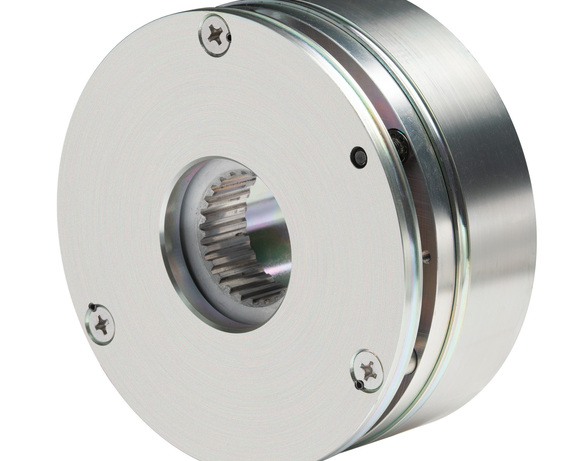 High Performance Motor Brakes
The pull-rotor motor brake on 3 & 5 Ton models, and a magnetic disc brake on 7.5 and 10 Ton models. Both brakes provide reliable and safe operation and exceptional durability.
https://my.zrealitysphere.com/api/hosting/62CF678O94AXNG1ON8FJO3C9X60G86CI/index.html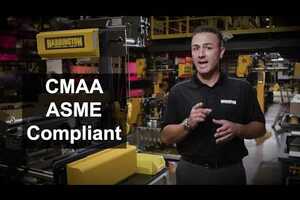 RY Features & Benefits
Harrington's RY Series Electric Wire Rope Hoists are designed for safety, reliability and performance. These ultra-low headroom trolley hoists have an H4 duty rating for high demand applications and standard configurations are certified and listed to UL 1340 "Standard for Hoists"
CAPACITY
COMPLIANCE
NFPA 70 "National Electric Code"
ASME B30.16, "Safety Standard – Overhead Hoists (Underhung)"
ASME HST-4, "Performance Standard for Overhead Electric Wire Rope Hoists"
RY hoists in standard configurations (including certain options) are certified to UL 1340 "Standard for Hoist", CSA 22.2 No. 33
ROPE SYSTEM
Premium Wire Rope (IWRC coated core)
Full 360 ̊ rope guide
Deep grooved rope drum
VFD (Variable Frequency Drive)
Soft start/stop minimizes load swing
High and low speed adjustability
Maximum speed ratio of 6:1
No-load high speed function
STANDARD VOLTAGE
(208-230)-3-50/60
460-3-50/60
CONTROL VOLTAGE
BRAKE
Pull-rotor motor brake 3 & 5 Ton; Magnetic disc brake 7.5 & 10 Ton
5-year warranty
MOTOR
Totally enclosed fan cooled (TEFC)
Class F insulation and ribbed frame for maximum cooling and durability
IP55 rating
OVERLOAD PROTECTION
Electronic overload limiter
OPERATING CONDITIONS
Recommended for -4 ̊ to +104 ̊ F and humidity of 90% or less
OPTIONS
Pendant
Power supply cord
Flange extension kit