TCR Air Chain Hoist
100% quality, 100% of the time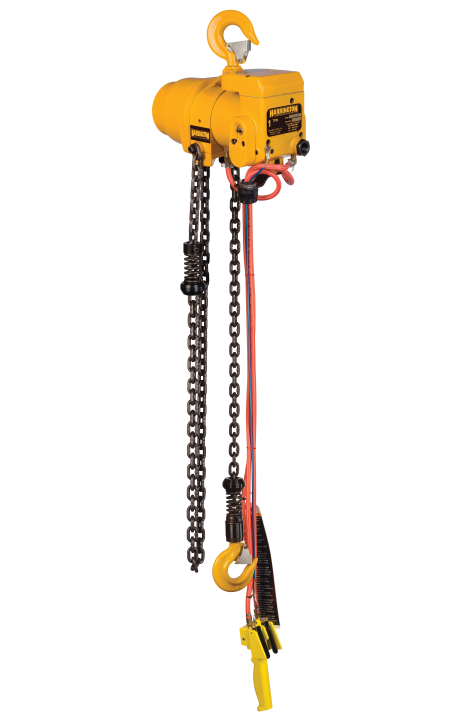 TCR Air Chain Hoist
100% quality, 100% of the time
If you need a hoist with 100 percent duty rating, fine-feathering control, and quiet operation, you'll love the TCR air hoist. You will get smooth starts and stops with variable-speed operation and extremely accurate load positioning with this hoist.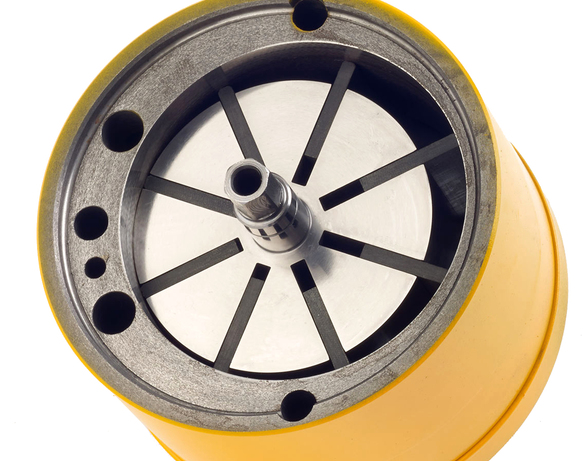 High-Strength Cast-Iron Housing
Proven to be resistant in harsh environments, the TCR's high-strength cast-iron housing provides a rugged body that stands up to the toughest demands.
Unlimited Duty Cycle
The TCR air hoist is built for long and demanding work shifts. With its unlimited duty cycle, you can continually operate the hoist without worrying about damage from too many starts per hour.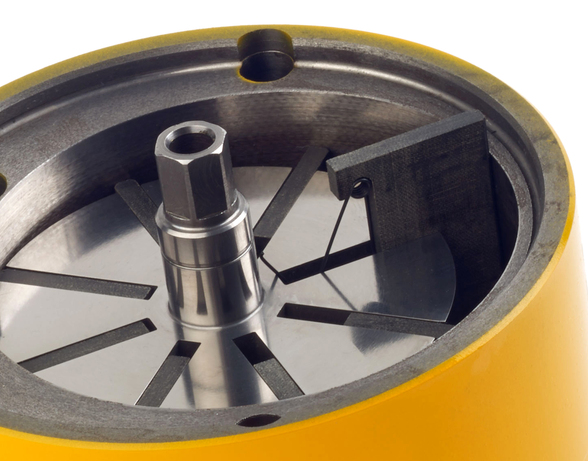 Very Fine Feathering Control
The spring-loaded, multi-vane motor design lets you place and position a load exactly where you need it. Gradually control the lift with very fine feathering movements both up or down.
Adjustable Load Limiter
Protect the hoist and operator while avoiding downtime. The TCR's adjustable, built-in load limiter detects overload automatically and blocks air flow for lifting.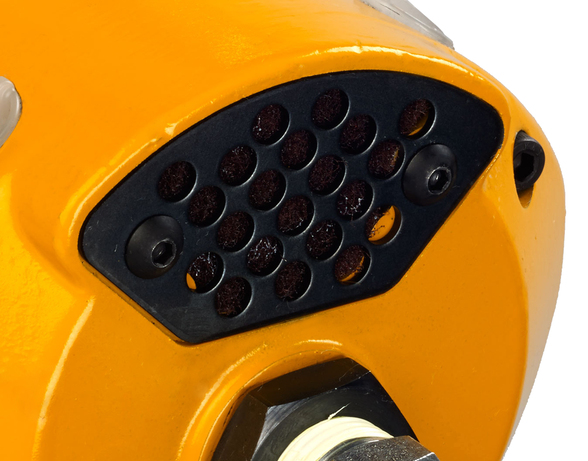 Reduced Noise Levels
An external muffler gives you quieter operation and dampened noise levels with no load. The TCR's air-tight body contributes to its comfortable noise levels and makes efficient use of air.
CAPACITY
BODY
High-strength cast iron housing for proven weather resistance and durability in harsh environments
Airtight for efficient use of air
Compact and low profile headroom
AIR REQUIREMENTS
Air Supply: 48 – 90 cfm at 60 – 90 psi
Air Lubrication: Minimum 10 to 15 drops of oil per minute (0.2 – 0.3 cc/min)
Air Filtration: Maximum 5 micron air filter or finer required
Air Inlet Port: 1/2" NPT
Air Supply Hose Minimum Size: 1/2"
OPERATION
Pendant or cord
Provides outstanding control for fine feathering movements using a spring-loaded multi-vane motor design
Comfortable noise levels
OPERATING CONDITIONS
Temperature range +14° to 140°F
Humidity 85% or less
BRAKE
Heavy-duty, self-adjusting brake
Precise braking action
MOTOR
Spring-loaded multi-vane design for fine feathering control
OVERLOAD PROTECTION
Adjustable load limiter detects overload automatically and blocks air flow for lifting
Standard upper & lower limit stops prevent over-travel of hook in either direction
OPTIONS
Pendant or cord control
Canvas or steel chain container
Custom lift or pendant length