Harrington Repair School consists of classroom work followed by the hands-on training of disassembling and assembling the products described in each type of class. Each person attending will receive a Harrington Repair Manual on all products discussed and a certificate stating they are qualified to make repairs to those Harrington units. Please contact your Harrington Sales Team if you are interested in attending.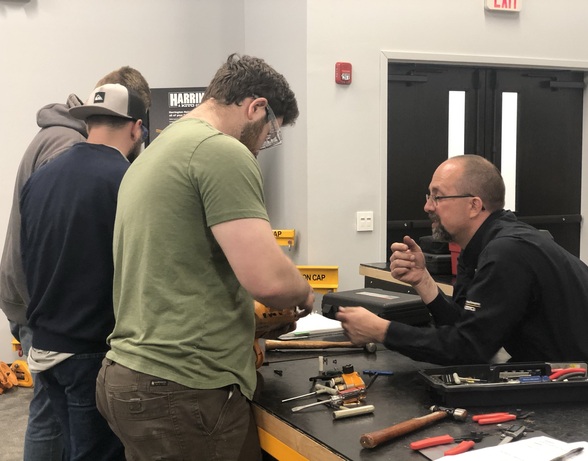 HARRINGTON REPAIR SCHOOL
We know customers need qualified personnel to install and service equipment. Our Repair School is your opportunity to keep your technicians current in installing and servicing Harrington's entire product line. Attendees will learn basic product operation, inspection criteria and how to inspect and repair both past and current Harrington products.
Harrington Repair School Schedule 2023
Manheim, PA
April 11-13, 2023 Electric and Air Product
May 9-11, 2023 Electric and Air Product
July 11-13, 2023 Electric and Air Product
July 26, 2023 Manual Hoists and Trolleys
September 13-14, 2023 Wire Rope and Cranes
December 12-14, 2023 Electric and Air Product
Corona, CA
February 7-9, 2023 Electric and Air Product
August 8-10, 2023 Electric and Air Product
October 4-5, 2023 Wire Rope and Cranes