TCRM Air Trolley Hoist
When you Have a Demanding Job, Demand a TCRM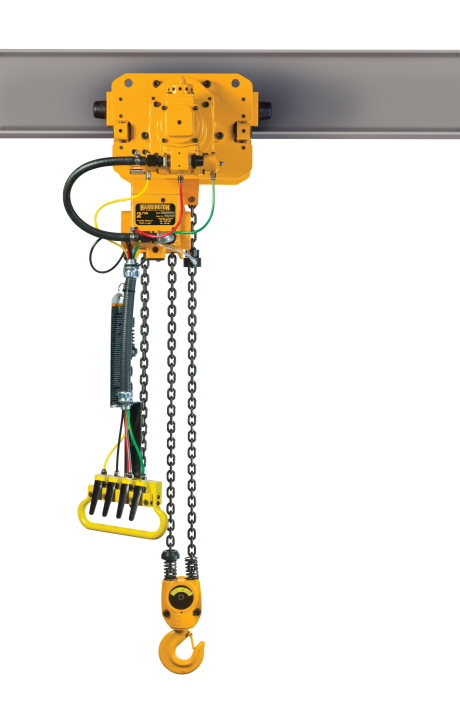 TCRM Air Trolley Hoist
When you Have a Demanding Job, Demand a TCRM
TCRM air powered trolley hoists have the power you can count on and are the ideal choice for transporting medium to heavy loads in construction and foundry applications.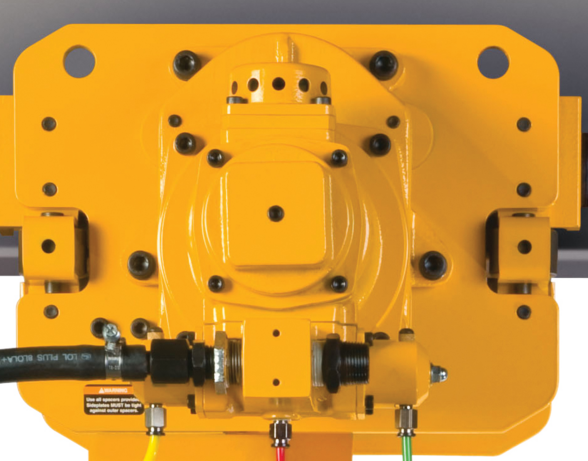 Compact, Strong and Durable
Compact yet heavy-duty MCR trolleys are able to transport heavy loads in the most demanding or harsh environments.
UNLIMITED DUTY CYCLE
The TCR air hoist is built for long and demanding work shifts. With its unlimited duty cycle, you can continually operate the hoist without worrying about damage from too many starts per hour.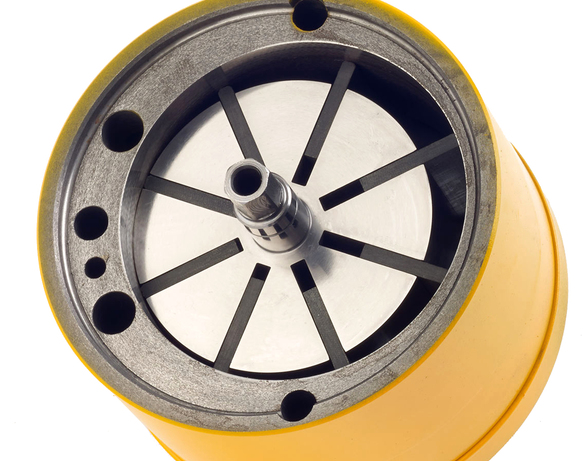 High-Strength Cast-Iron Housing
Proven to be resistant in harsh environments, the TCR's high-strength cast-iron housing provides a rugged body that stands up to the toughest demands.
ADJUSTABLE LOAD LIMITER
Protect the hoist and operator while avoiding downtime. The TCR's adjustable, built-in load limiter detects overload automatically and blocks air flow for lifting.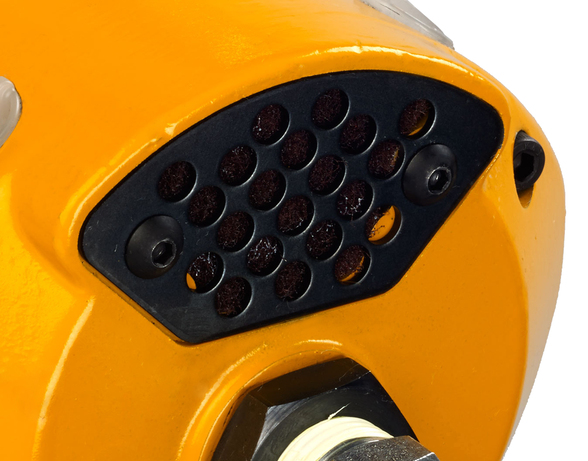 Reduced Noise Levels
An external muffler gives you quieter operation and dampened noise levels with no load. The TCR's air-tight body contributes to its comfortable noise levels and makes efficient use of air.
CAPACITY
BODY
High strength cast iron housing proven weather resistant and durable in harsh environments
Airtight hoist results in efficient use of air
OPERATION
Pendant Control
Comfortable noise levels
OPERATING CONDITIONS
Temperature range +14° to 140°F
Humidity 85% or less
AIR REQUIREMENTS
Air Supply: 53 cfm at 60 – 90 psi
Air Lubrication: Minimum 10 to 15 drops of oil per minute (0.2 – 0.3 cc/min.)
Air Filtration: Maximum 5 micron air filter or finer required
Air Inlet Port: 3/4" NPT
Air Supply Hose Minimum Size: 1/2"
MOTOR
Spring-loaded vane motor and pilot air control provide extremely fine feathering ability
BRAKE
Enclosed heavy-duty disc brake provides reliable braking action
OVERLOAD PROTECTION
Adjustable load limiter detects overload automatically and blocks air flow for lifting
Standard upper & lower limit stops prevent over-travel of hook in either direction
TROLLEY FEATURES
Drop stops & rubber bumpers to ensure safe operation
Side guide rollers provide additional stability and smooth travel
Versatile wheels fit flat or tapered beam flange
OPTIONS
Longer lift or pendant lengths