TCKP Air Trolley Hoist
Air Power Meets Manual Power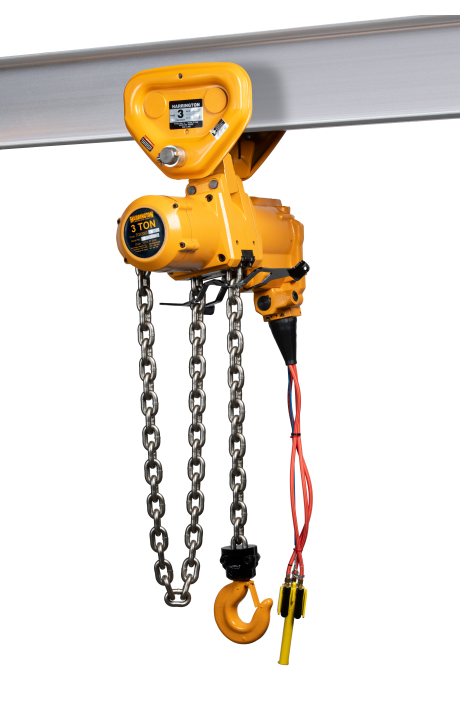 TCKP Air Trolley Hoist
Air Power Meets Manual Power
Our TCKP trolley hoist is a combination of our TCK air powered hoist and our reliable PT push trolley. These trolley hoists can be used anywhere to easily move and transport loads.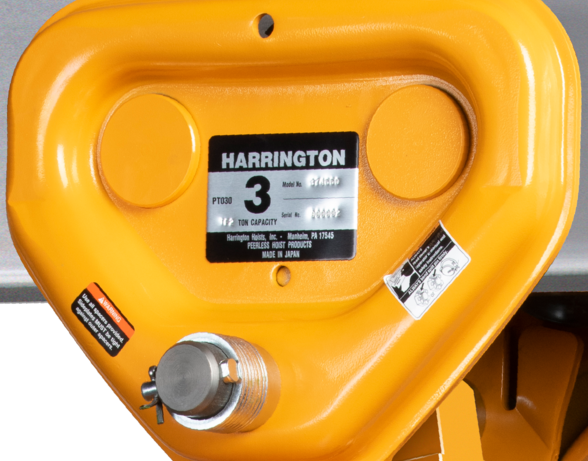 Manually Guide the Load
Work smart, not hard. Using our PT push trolley is a simple, easy way to move the load that takes very little human effort.
VERY FINE FEATHERING CONTROL
The spring-loaded, multi-vane motor design allows you to place and position a load exactly where you need it. Gradually control the lift with very fine feathering movements both up and down, even at low speeds.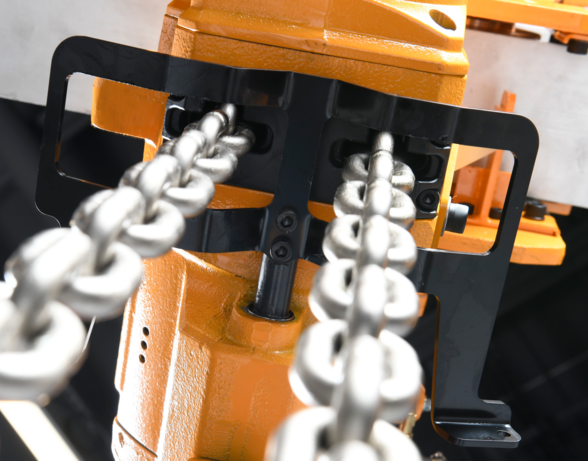 Paddle Style Limit
TCKP air-powered trolley hoists come standard with top quality features such as a paddle-style limit. When lifting the load, the paddle-style limit keeps the bottom hook from running up into the the hoist and causing damage to the hoist body.
Economical Choice
Combining our TCK hoist with our PT push trolley is an economical choice for transporting more infrequent loads.
CAPACITY
BODY
High-strength cast-iron housing stands up to the toughest demands
Powder coated finish
Proven weather resistant in harsh environments
LOAD CHAIN
Nickel-plated
Resistant to corrosion, abrasion and wear
AIR REQUIREMENTS
Air Supply: 60 – 90 psi
Air Filtration: Maximum 5 micron air filter or finer required
Air Inlet Port: 1" NPT
Air Supply Hose: Minimum Size 3/4"
Air Lubrication: Minimum 10 – 15 drops of oil per minute (0.2 – 0.3 cc/min.)
OPERATION
Pendant and cord control
Outstanding control for fine feathering movements using a spring-loaded multi-vane motor design
Comfortable noise levels during use
BRAKE
Fail-safe self-adjusting disc brake
Protected from harsh environments
MOTOR
Spring-loaded multi-vane
Variable speed control
WHEELS
All steel
Sealed ball bearings
Fit flat or tapered beam flange
SHAFTS
Standard shafts fit wide range of beams
Spacers for easy adjustments
OPERATING CONDITIONS
Temperature range +14° – 140°F
OPTIONS
Custom lift or pendant length
Longer shafts available for larger beams