PT Push Trolley
Maneuver Easily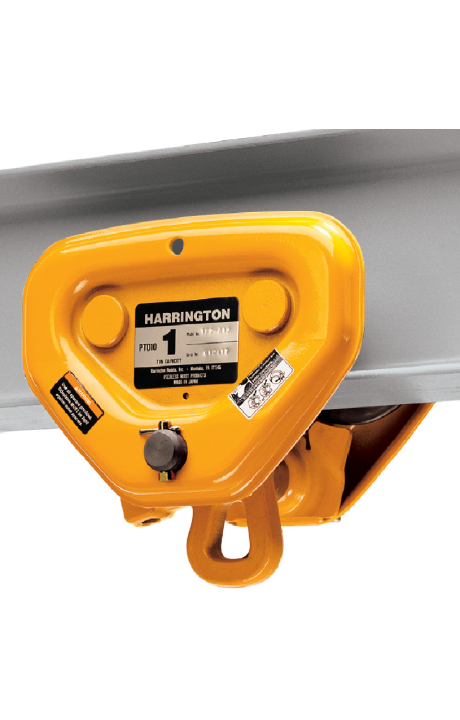 PT Push Trolley
Maneuver Easily
Harrington's PT push trolleys are versatile, durable and are an economical choice for adding mobility to our hoists. Featuring specially designed contoured wheels that ensure reliable tracking, and sealed ball bearings that provide smooth operation.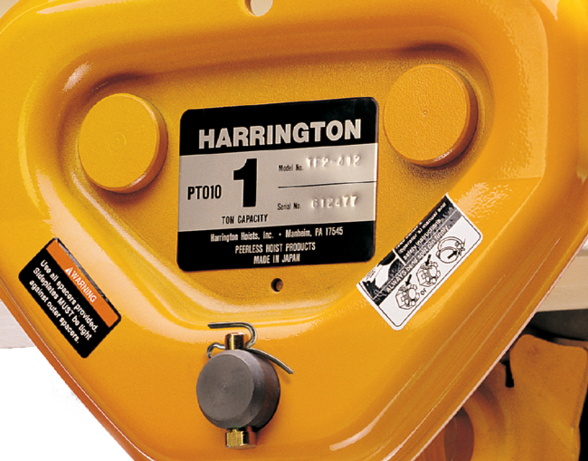 Stamped Steel Side Plates
Engineered to be lightweight and easy to install, our trolleys are specifically designed to be robust and durable, without unnecessary weight and bulkiness.
Low Minimum Turn Radius
Harrington's PT trolleys allow a low minimum turn radius for curved beams when tight turns are required.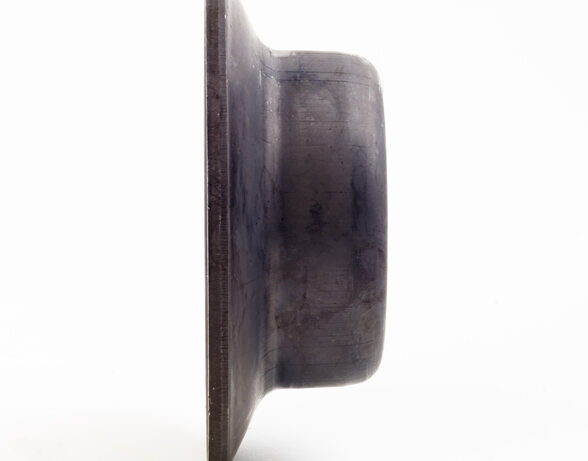 Fits Tapered or Flat-Flanged Beams
PT trolley wheels will work with both tapered and flat-flanged beams, allowing you to use existing equipment without customization. Lifetime-lubricated ball bearings also increase reliability and provide you with smooth operation while traversing a load.
CAPACITY
COMPLIANCE
OSHA Section 1910.179 of Title 29, "Occupational Safety and Health Regulations—Overhead and Gantry Cranes."
ANSI/ASME B30.11, "Safety Standard—Monorails and Underhung Cranes."
ANSI/ASME B30.17, "Safety Standard—Overhead and Gantry Cranes (Top Running Bridge, Single Girder, Underhung Hoist)."
BODY
A strong, lightweight, and compact design
Load equalizing suspension distributes the load evenly to all wheels
WHEELS
Specially designed contoured wheels will fit both tapered and flat-flange beams
COMPATIBILITY
Adjustable flange width will fit a wide variety of beam flange widths
BEARINGS
Maintenance-free low friction design
Lubricated for life
Sealed to avoid maintenance hassles and provide smooth operation
OPERATION
For load travel when electric power is not necessary or available
OPTIONS
Rubber bumpers
Variety of suspenders
Flange extenders to accommodate wide flange applications