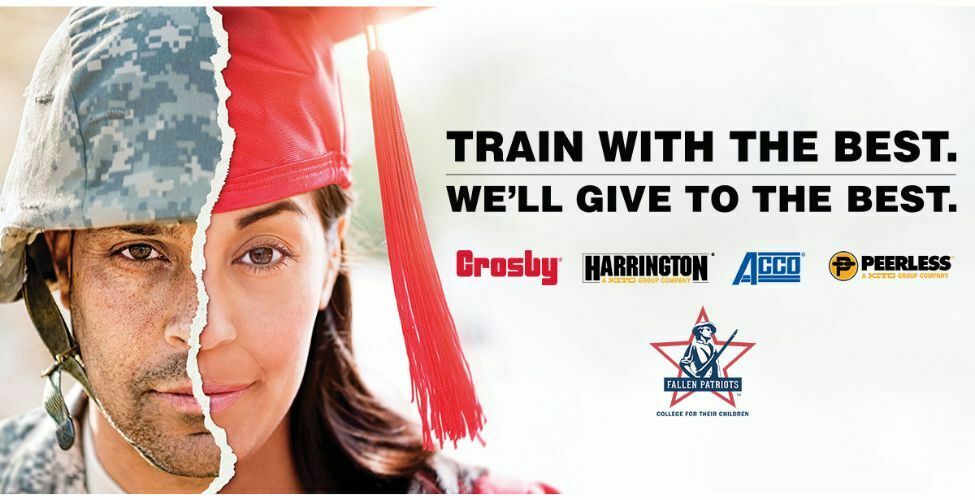 Kito Crosby announces 2023 'Lifting for the Troops' campaign
2023-08-31
Kito Crosby, a leading manufacturer of lifting and securement solutions, is pleased to announce its Lifting for the Troops campaign for 2023, supporting the Children of Fallen Patriots Foundation. Fallen Patriots provides college scholarships and educational services to military children who have lost a parent in the line of duty. After government programs, the average shortfall in college funding for a student is $25,000.
Supported by its loyal channel partners and end users throughout the United States, Kito Crosby looks to raise $50,000 this fall for the Fallen Patriots.
3-1-21 Our model TCW lube free, wash down air hoists are designed for use in humid, outdoor or limited corrosive environments or where equipment must be washed or hosed off regularly.These hoists also operate without air supply lubrication, leaving work areas free of oil mist from air exhaust. Harrington's TCW hoists feature an unpainted compact & lightweight cast ...