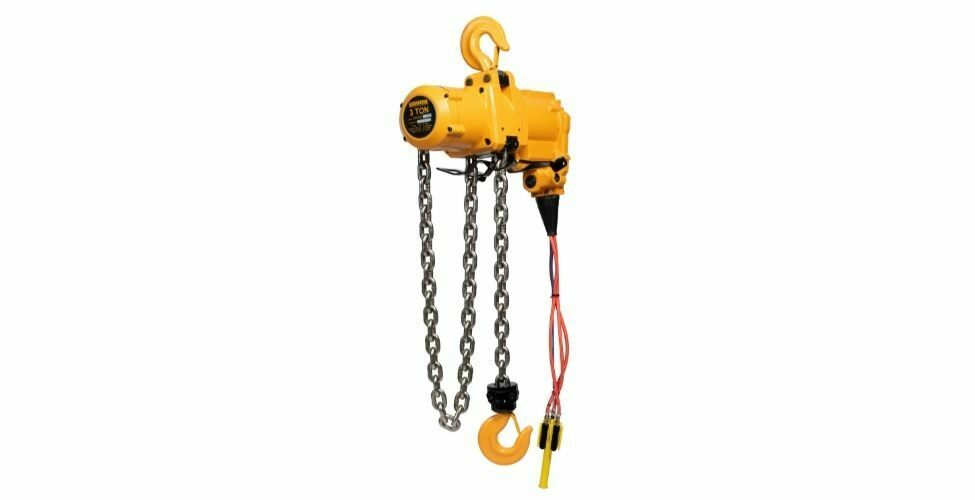 Introducing TCK Series Air Hoists
2020-12-09
5-1-20 - Manheim, PA – Harrington Hoists, Inc. has released our TCK series air hoist line. These hoists are designed for fast lifting requirements in demanding industrial settings and are available in 3 Ton and 6 Ton capacities in both pendant or cord control.

Harrington's TCK hoists have an unlimited duty cycle for continuous operation and very fine feathering control for precise load positioning. These hoists feature a powder coated finish for weather resistance, cast iron housing for strength and durability and nickel-plated load chain for resistance to corrosion and wear.

Other standard features include an internal disk brake that is protected from harsh environments and an adjustable overload limiter that will automatically block air flow when an overload is detected.
3-1-21 Our model TCW lube free, wash down air hoists are designed for use in humid, outdoor or limited corrosive environments or where equipment must be washed or hosed off regularly.These hoists also operate without air supply lubrication, leaving work areas free of oil mist from air exhaust. Harrington's TCW hoists feature an unpainted compact & lightweight cast ...