Our Product Videos show all of the top quality features and benefits each product offers to help you get the most out of your current hoist or discover a new lifting solution that may improve your business.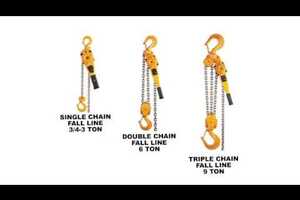 LB Lever Hoist
Harrington's LB lever hoists combine easy operation with a compact, low headroom design that easily handles real-world demands. Rated the number 1 selling lever hoist in the U.S., these hoists can be used horizontally, vertically, inverted or at any other load angle and have the strength to get the job done.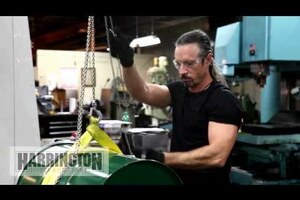 Harrington LX and CX Mini Hoists
Harrington's LX mini lever hoist is lightweight, compact and built to perform. Harrington's CX mini hand chain hoist is the smallest and most lightweight hoist in the industry. These hoists are perfect for use in transportation, plumbing, maintenance and construction.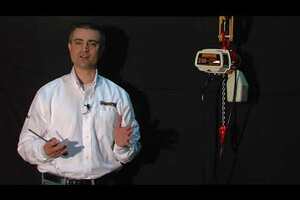 ED Single Phase Electric Chain Hoists
Harrington's ED-V Mini single phase, single speed electric chain hoists are built with Smart Speed Technology. This allows the user to change the factory set speed of 16 fpm (8 fpm for 1000 lb capacity) to a higher speed, within each model's maximum range, by making a simple adjustment inside the hoist when necessary. These hoists will handle critical or awkward loads by providing the speed and precise load positioning needed for a wide variety of lifting requirements.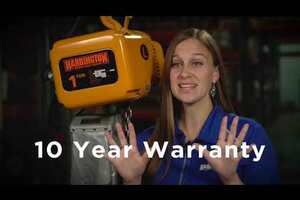 NER Hoist
Harrington's (N)ER enhanced features three phase electric chain hoists are equipped with the latest technology in the market today. All models include a low headroom, lightweight body with a fan-cooled motor, standard thermal motor protection and a count hour meter for preventive maintenance. A secondary mechanical load brake is an additional features on ER models only. Simply the best hoists on the market!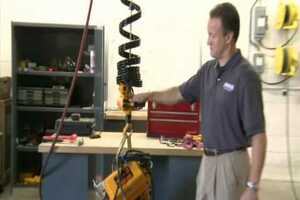 Mini Air Hoist by Harrington
Air Hoists by Harrington have a unique manipulator control for fine feathering of the load. These compact and lightweight air hoists are appropriately named the Mini-Cat. Learn about the features and benefits of this ergonomic air hoist including the hoists high speed lifting capability and unlimited duty cycle. This is the perfect hoist for repetitive work in assembly line and workstation applications.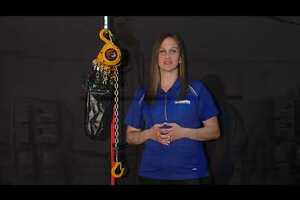 TCS Cheetah Air Chain Hoist
Harrington's TCS CHEETAH air chain hoist is available in 1/4, 1/2 and 1 Ton capacities with either pendant or cord control. This hoist has extremely fast and uniquely adjustable lifting and lowering speeds. The TCS is lightweight, compact and has outstanding feathering ability making it a perfect fit for fast-paced assembly line and workstation crane applications.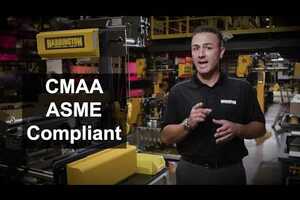 RY Features & Benefits
Harrington's RY Series Electric Wire Rope Hoists are designed for safety, reliability and performance. These ultra-low headroom trolley hoists have an H4 duty rating for high demand applications and standard configurations are certified and listed to UL 1340 "Standard for Hoists"