When you do business with a company, we feel it is important to see how that company works and to meet the people who are working hard every day to provide you with the highest quality products and the best possible service & support. Learn about Harrington below: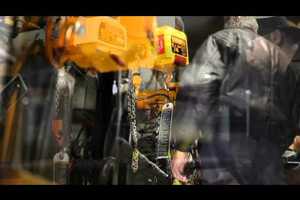 The Harrington Hoist Demo Van
Harrington's fleet of Demo Vans is equipped with a working sampling of all Harrington product lines. Our National Sales Force is available to bring these vans to you, anywhere in the U.S.A. for a free, hands-on product demonstration. Contact your local Sales Representative to schedule a visit!